WORKING TOGETHER

We go beyond frontiers to attract talent

 

WORKING TOGETHER

Qualified commited and loyal talent

 

WORKING TOGETHER

Highly experienced personnel

WORKING TOGETHER

Extend your recruitment resources to all Americas

 

WORKING TOGETHER

Designed projects to fit your necessities

 
WATCH HOW WE CAN HELP YOUR BUSINESS
IF YOU FIND YOURSELF IN ONE OF THESE SITUATIONS:
Can't find talent in my place.
The talent i find is not fully committed.
Constant personnel rotation.
I don't have an area of Human Resources.
I don't know all the migration agreements other countries have with Canada.
I need seasonal Human Resources support.
I need to fill in constantly specialized talent vacancies.
I need to reduce my expenses.
I need to delegate the Human Resources tasks to a third party.
I don't want to spend on hiring an intern recruiter and all of it's implications ( payroll, labor benefits, equipment etc.)
Fast and effective results that allow you to achieve your goals faster.
We deliver consistency to your business so you can focus where you need.
National Foreign Recruitment
National Foreign Recruitment
Massive Recruitment
Consultancy
Recruitment





So THANKFULL it has been a tremendous help to my business, 100% useful
So THANKFULL it has been a tremendous help to my business, 100% useful
So THANKFULL it has been a tremendous help to my business, 100% useful
We have over 25 years of experience recruiting in North America,
Central America, South America and the Caribbean.
iTalentum HR Company INC was created on october 8th 2020 by Marco Antonio Penado Guzmán and Francisco Javier Díaz Ortega with the intention of filling a growing need for talent in Canada, specifically in the provinces of British Columbia and Alberta. Talentum HR Company Inc is a Boutique Recruiter and Consultant in the business and Human Resources area with an accumulated experience of more than 25 years in the industry, whose staff has worked with multinational clients and multicultural teams, creating strategies tailored to each one. of them so that they can operate in highly competitive environments. All of the above, through a deep understanding of your unique needs, and the identification of the best talent through the use of up-to-date tools and methods. The services we offer allow our clients to have the best human talent that ensures a solid and stable organization over time, we take advantage of the ease that Canada has through bilateral agreements with different countries to make the job offer more complete to our clients.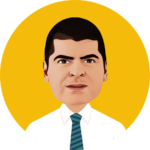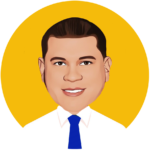 Marco Penado
Co Founder Foreign Worker Recruiter
Licence (BC) IS-0002442